A weekly newsletter for curious humans who are one part mystic, one part pragmatic, one part holistic, and 100% real.
Wellness, but less goop-y.
For those on the threshold of the Ordinary World and the Special World.
We believe in a world where well-being is for everyone.
Wellness is for all of us weirdos, big and small.
Maybe you ~dabble~ in astrology. Or have a low-key obsession with herbs. Or are a secret clairvoyant. Or keep crystals in your bra during important work meetings.
And maybe you also love science. And data. And FACTS. And you're a bit of an optimistic skeptic ... who believes that some things just can't be explained with analytics.
You're in the right place.

Well-being 👏 For 👏 Everyone 👏

A free weekly newsletter
with 30k subscribers

Virtual workshops with vetted, expert holistic practitioners

Affordable in-person events that reach over 2,500 people in
Not just for white people, or blondes, or cis-women, or straight people, or "we're going to the desert house this weekend" people, or people who sleep with crystals under their pillow, or people with millions of dollars.
Wellness is for all of us. Our mission is to make wellness as accessible as possible for as many people as possible. Here's how we do it.
No clickbait, no garbage-y content. Just nice things you'll probably like.
This is an email you'll actually want to read — which is why our newsletters have a 69% open rate from our readers, every week.
We've got the coolest community around. So some of the best brands work with us
When they do, you get free stuff. Honestly, it's pretty much a win-win for everyone.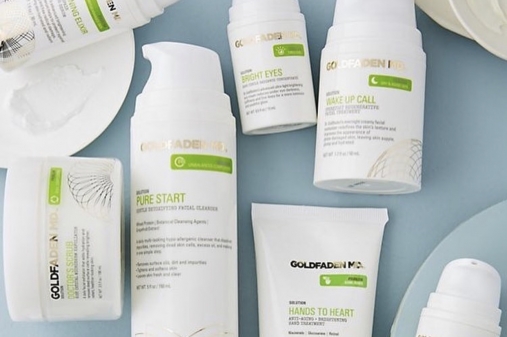 Intuitive Space Planner Dany D'Andea teaches how the energy in your space can affect you — and how to get it right.
Understanding Spatial Energetics


Lauren Tisza combines Jungian mental typing, Myers-Briggs, and astrology into a formula to help you understand yourself.
Intelligent Connection with Myers-Briggs

Discover your innate intuitive gifts with clairvoyant Imani Quinn of The Woke Mystix.
Harnessing Intuition: Your Clairvoyant Awakening

For you, and you, and you
Our virtual events make it easy to connect with others, learn from qualified wellness experts, and quench your thirst for more knowledge around all things practical, esoteric, physical, mental, and spiritual.
Copyright © holisticism 2019